So this is my first time doing a MilSpouse(significant others as well!) Friday Fill-in and I'm super excited to see everyone's answers 🙂
Anyway, these are the questions and my answers to them. 🙂
1. If you could be a fugitive from the law for whatever reason, what would your crime be? (from It's a Hooah Life)
My crime as a fugitive would be…not respecting city law by driving recklessly. 😛
Richardson, TX : It's illegal to do a U-turn anywhere.
Which is true 🙂 My sister almost got pulled over for doing that in Houston 😛 
We'll be a military family as long as God permits us and as long as my husband wants to re-enlist. So far he is a lifer so nothing major has changed from his re-enlistment to now. 🙂
My favorite recipe is Texas chili. 🙂 True Texas chili. 🙂 Can't you tell I love my home state? 😛
My husband taught me how to make chili and it is something we enjoy preparing and eating together along with a movie on the same night. 🙂
4. What would you want your last five words to be when you leave this life? (from My Goal is Simple)
Hmm..tough question. I would want my last five words to be when I leave this life..thank you God for heaven 🙂

Ouch..complicated one. My husband and I have two opposite views of where we hope to retire.
His view: Arizona, his home state.
My view: Texas, my home state.
It's a complicated decision and (God willing), we'll have plenty of years to figure that part of the puzzle out. 🙂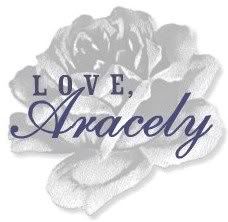 Pin It