Since my darlin' husband is playing in the sand this year (again), I thought I would write a to do list for the next year while he's gone.
1. Do not lose my wedding ring. I repeat, do not lose my wedding ring.
I say that because I have lost my class ring (high school) at church before so I need to be super careful putting my wedding ring down or even taking it off..
2. Do good in my last year of classes. Which should be so far easy. 🙂
3. Prepare for the GRE by studying.
4. Take the GRE and finally figure out what schools to apply for.
5. Apply for the final list of grad schools.
6. Not go crazy waiting on our next PCS orders…not getting impatient….
7. Try not to buy any more clothes…this is for your ease of mind, darlin'
    husband.
8. Go home every weekend. 😛 (Not something you want but oh well, we live 3 1/2 hours away from my family,honey.) 🙂
9. Prepare for the craziness of R&R and not knowing when the other half is coming is not fun in the logistics section of my mind.
10. Be a volunteer with the children's ministry at my home church again. 🙂 Hence, the driving home every weekend. 😛
11. Listen to lots of different music and watch NYPD Blue Season 1 (thank you Netflix!!)
12. Not to drive my other half crazy while he is playing in the sand..maybe get him to be a guest blogger for me. 🙂
13. Not get sick while the husband is away. 🙁
14. Organize/clean our apartment and organize/clean his gear while he is away. 🙂
15. Not the last thing but not an immediate thing on my mind right now: get the restrictions off my license by taking the driving exam already.. 🙂 While in the process, not freakin' out my family or husband or friends/neighbors who are in the car with me.
16. Figuring out if I can even do OCS (after having a long discussion with my  husband..) 🙂
17. Go to A&M or Austin for the weekend to see friends from way back when. 🙂
18. SEE MY HUBBY FOR R&R !!! 😀 Can't you tell I am excited..so close yet so far away…
19. See
Dirty Dancing
(all of it without eating chocolate or falling asleep on the  couch..)
20. Not eat a lot of chocolate..the husband's orders. 😛
21. Have a good savings account after this year is done 🙂 So we can be financially  stable. 😀
22. Thank God every day that we are safe and sound and it is one day closer till my  other half comes home. 🙂
Whew..that was a long list…
Now to get started on it. 🙂
And Gilmore Girls is reminding me of playing racquetball with the husband… 😛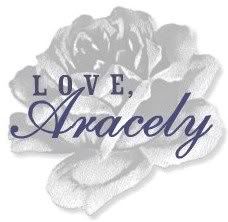 Pin It