So now I am back. From road tripping…unexpectedly.
We, unfortunately, had to attend a funeral out of state suddenly so no updates for a while because of that. It was a long drive back and forth too. But it was good to see extended family. We also went to see our next duty station (if orders don't change!) and we liked it a lot! 🙂
I'm on a mini-vacation before my summer class starts and I have been catching up on movies/TV series via Netflix & Hulu! ♥!!
Plus not really doing much chores (UH, oops..)because our place is clean already!! We had one night where we had to do it because we thought we were going to have a house inspection and the next day we found out it was for nothing. Oh well, at least we got rid of stuff before we moved and now I really am not going to mess with anything except doing laundry right now and making dinner later today.
But overall, life is good. My other half is doing amazing except for being "grumpy" a few times because of work but that's the Army. Hopefully at our next duty station, the unit will be better.
& welcome back to me!!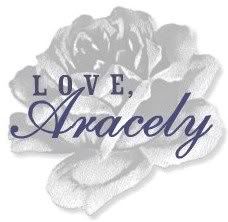 Pin It