Dear people on Facebook,
Please stop sending me invites to clubs in Washington,D.C. & Houston!! I no longer live there so just stop.
Stupid unit for not giving us R&R dates yet. Stinkin' husband for having a big mouth and not considering anyone's opinion but his own apparently.
So far this week has been dumb. That's all I can say. Just real dumb & my husband ruined it for me. It was a great day until he ruined it with his big mouth. That's all I'm venting right now.
I  got the Time Traveler's Wife to watch in a bit thanks to Netflix. I ate penne pasta & beef cube steak for lunch which was delicious. 🙂 I still haven't been able to finish financial check in for some reason so I'll just be emailing financial aid instead of calling. 🙂
So far, the apartment is pretty clean and organized except for the closet. I got a heavyweight double hang closet rod (see picture 1)  from Bed, Bath & Beyond while I was home. So I just have to reorganize the closet and figure out where to put this at:
 Double hang closet rod
 Shelf sweater organizer
Except mine does not have the adjustable velcro straps on the side. 🙂
I'll be busy figuring out that little problem later on today.
Hope ya'll are having a good week so far.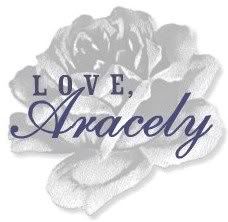 Pin It