This is me right now ->
Being sick stinks so much!!
According to the news, it's suppose to snow this weekend…snow in the desert is weird…but not weird as having snow in central Texas…
With that amazing weather to look forward to (having lived in DC makes me love the snow..so there..), the husband has said that we may not be able to go to the tree lighting this weekend if I am still sick…which bums me out..
🙁
I'm praying that I get better and I finish my school work for this week..it's a lot to do when you feel awful. 🙁 But I've been blessed to have a great volunteer opportunity come my way which I will be answering to sometime this afternoon.  This morning I'll be finishing my Youversion reading plan and finish eating my breakfast/tea. Then to start on homework for the day…
But I really want to get an invitation to Pinterest!! I've been hearing it's a great website and I still haven't received an invitation even though I submitted my e-mail address about two months ago…maybe it takes a long time? I really hope not..
In a way, it's good that I don't have Pinterest right now because it would be a bad distraction…oh well, to wait it is.
I'll be researching blog makeovers so if anyone has a suggest, please e-mail it to me. I will definitely appreciate it!
Have a great day!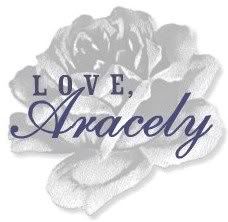 Pin It